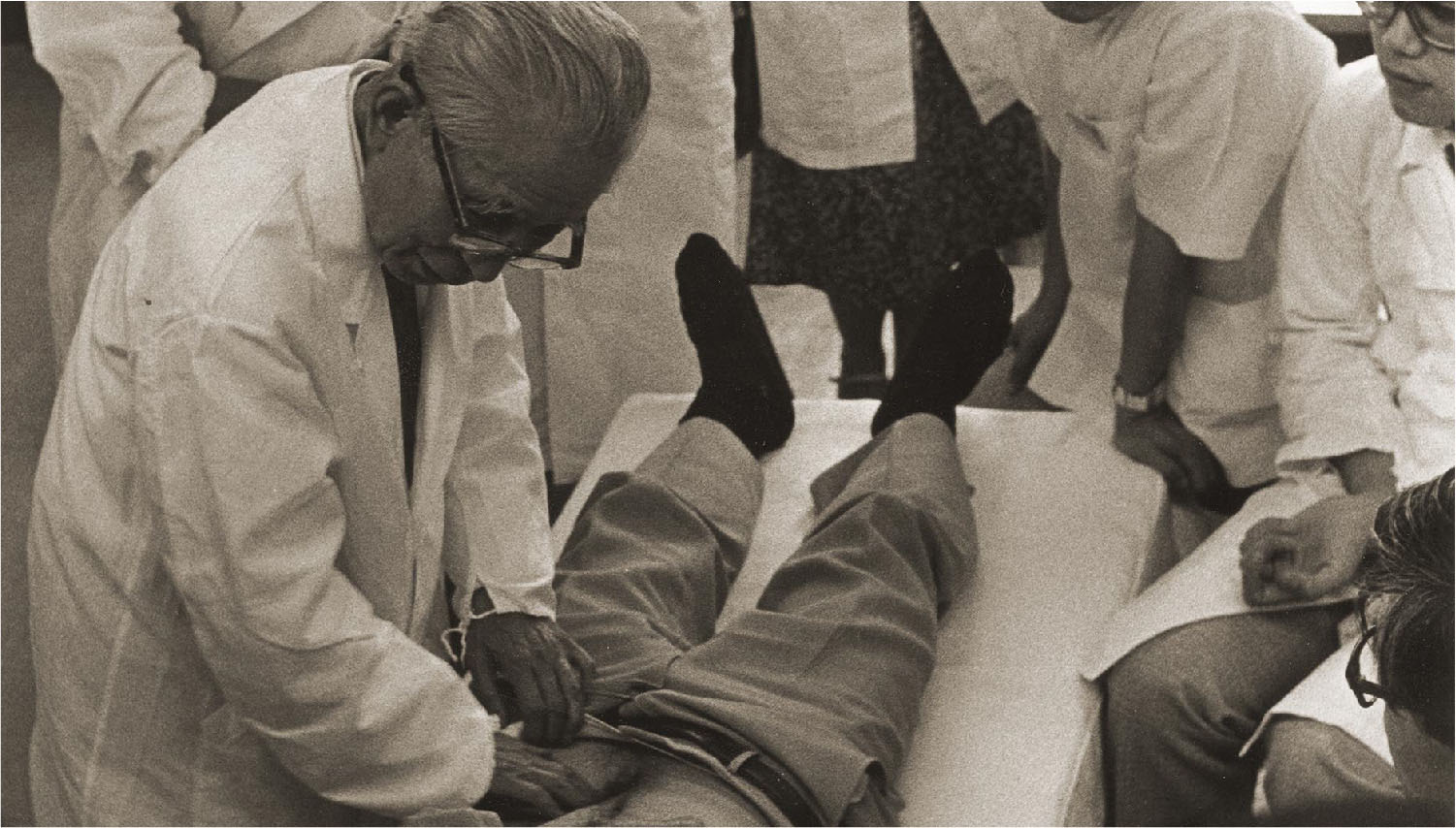 With the power of Kampo medicine,we take the individual patient seriously.

Otsuka Kampo Clinic
A specialty clinic founded on the traditional Kampo practices of the master, Dr. Keisetsu Otsuka (1900-1980), and our treatments use herbs based on traditional Kampo diagnosis. Since 1931, the Otsuka Kampo Clinic has successfully treated numerous patients with a wide range of diseases from common conditions, such as headaches and common colds, etc., to intractable diseases, such as autoimmune diseases and cancer.
https://www.premium-j.jp/japanesesenses/20190719_2442/#page-1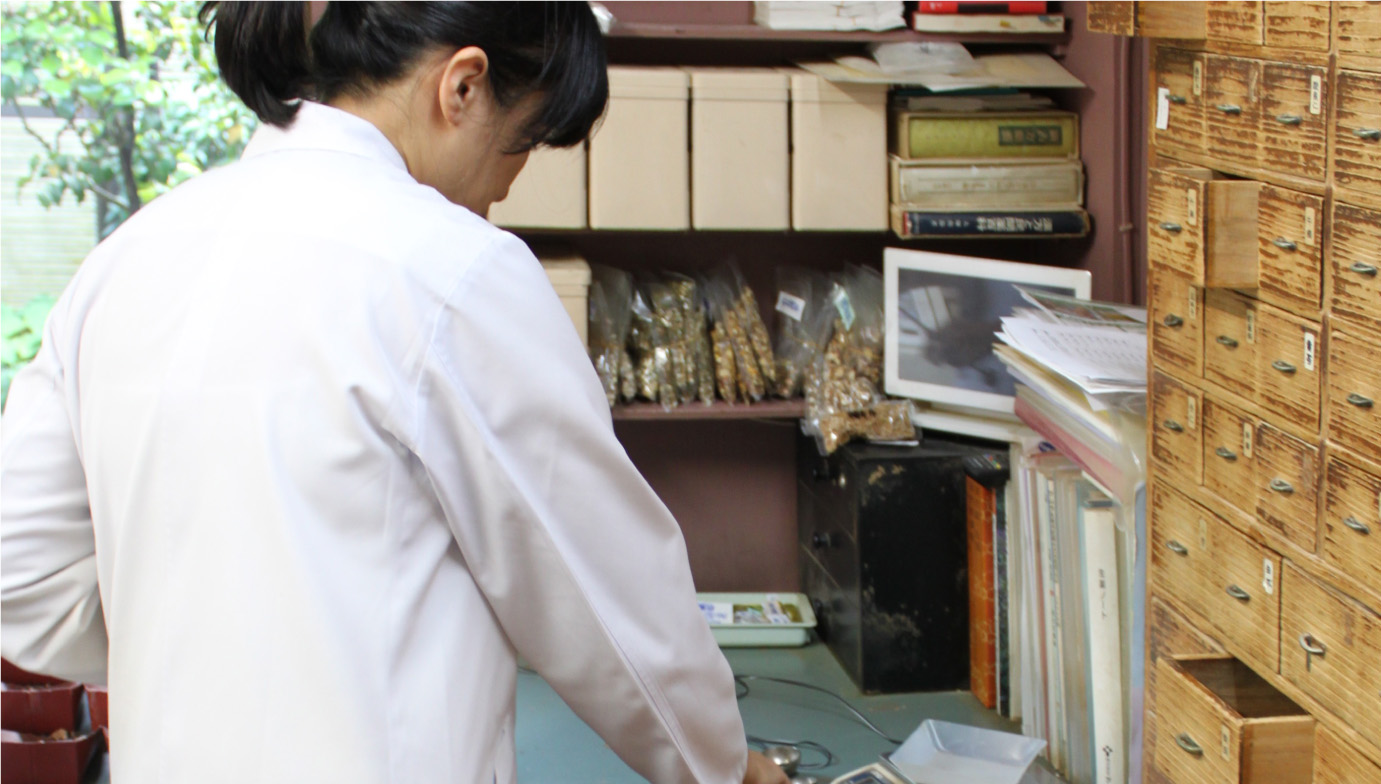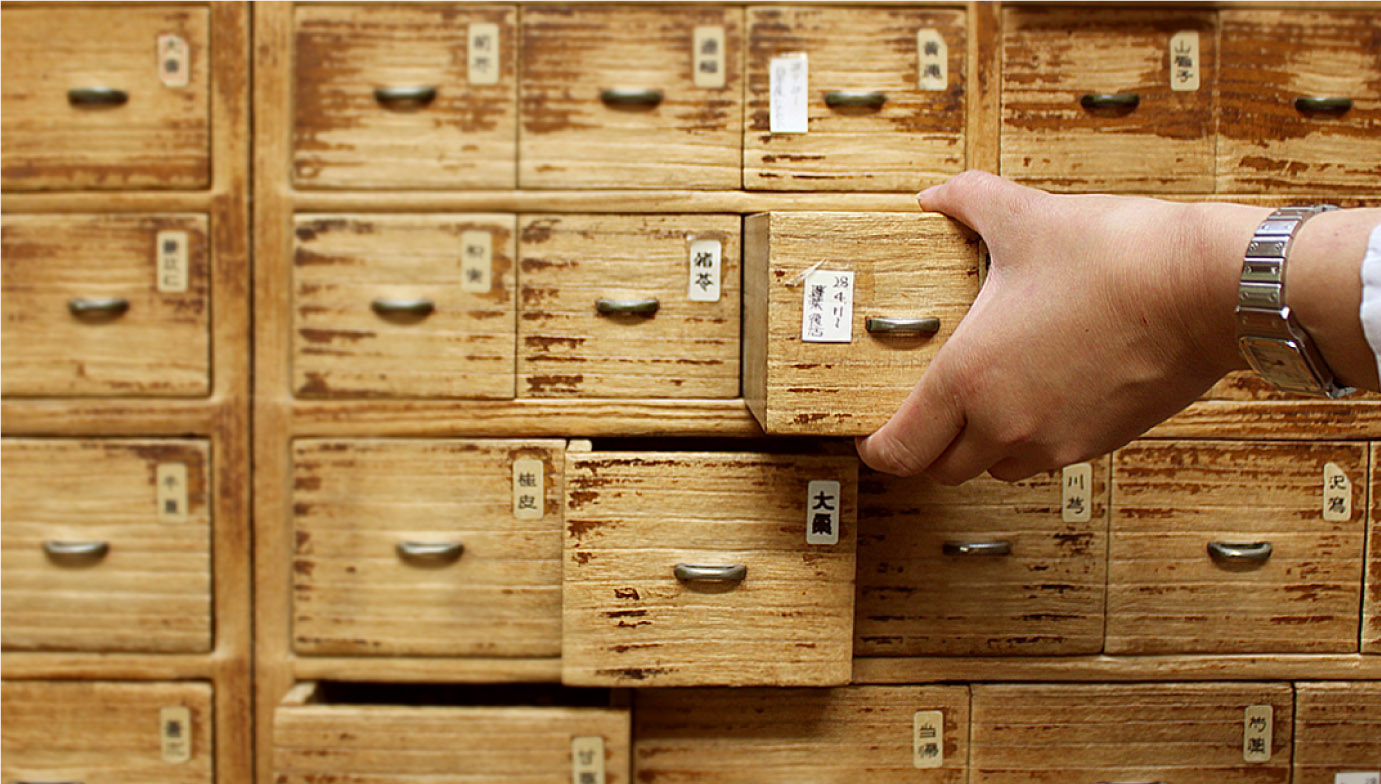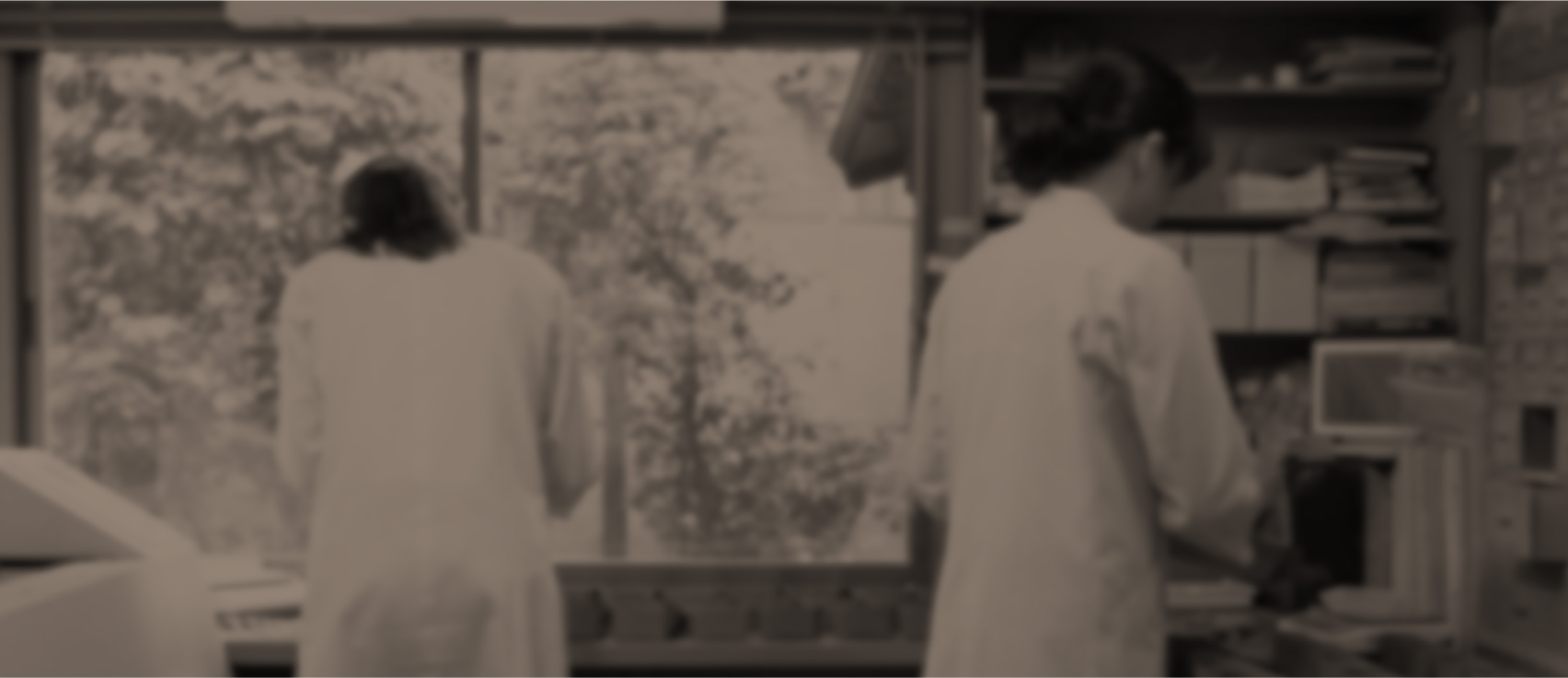 Kampo Treatment
The distinctive feature of Kampo medicine is that it aims to treat "a person with a disease" and not the disease.
This means we choose Kampo herbal medicine that fits the health condition of each patient. In addition, the recommended Kampo formula is based on the individual patient's detailed medical history and examination.
The combination of ingredients acts on the dynamic system of the living body and works in a holistic way.
Physicians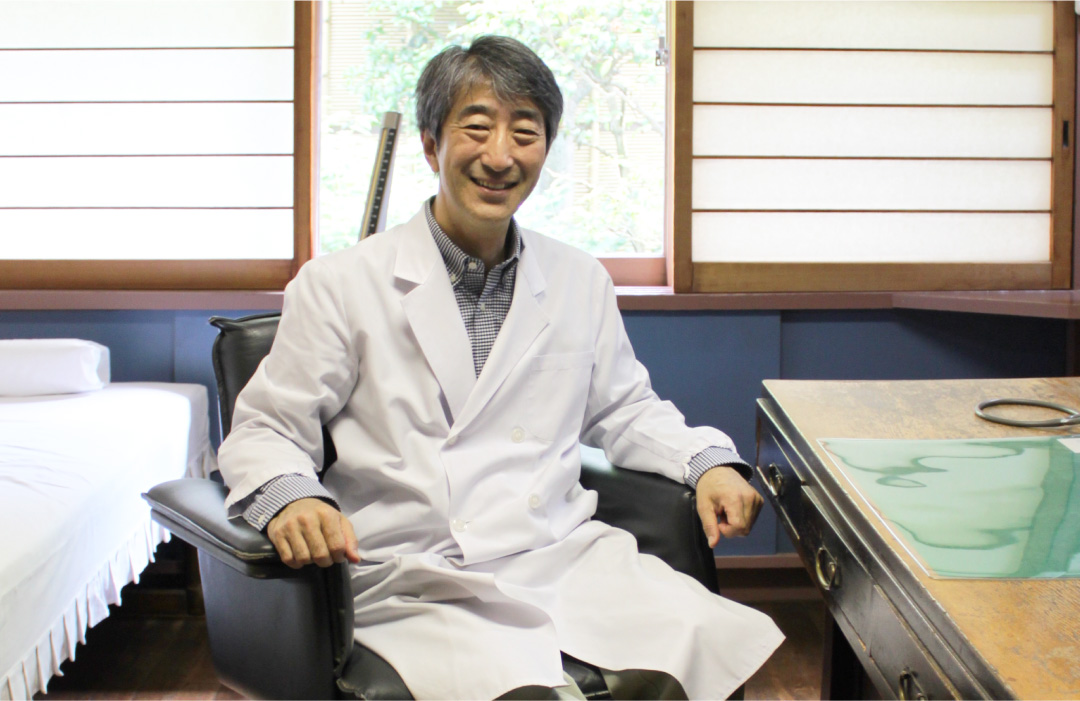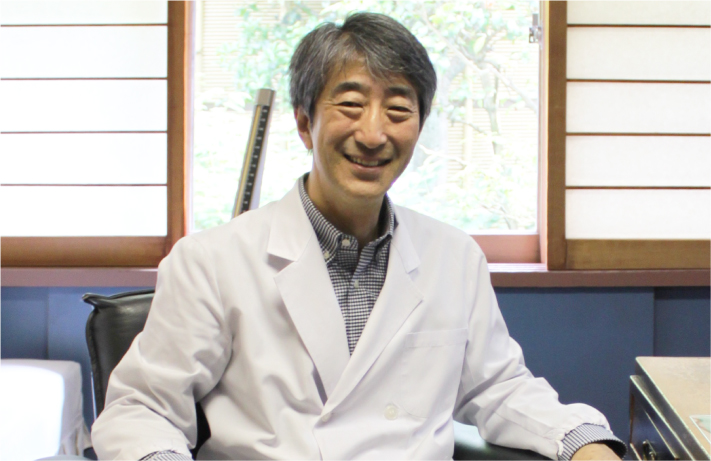 Dr, Kenji Watanabe, M.D., Ph.D.
Graduated from Keio University School of Medicine and studied internal medicine in Keio and immunology at Stanford University, USA. After returning to Japan, Dr. Watanabe studied Kampo medicine under Dr. Yasuo Otsuka, M.D., Ph.D. He then moved to become the head of the Center for Kampo Medicine, Keio University School of Medicine, a Professor at Keio University, and since 2019, the Director of Otsuka Kampo Clinic and Visiting Professor at Keio University School of Medicine.
Noriko Watanabe, M.D.
Graduated from Tokyo Women's Medical University. After a residency at the department of dermatology at the University Hospital, she studied skin pathology at Stanford University. After returning to Japan, she studied Kampo medicine under Dr. Yasuo Otsuka and became a deputy director of Otsuka Kampo Clinic in 1996 and the director of Otsuka Kampo Clinic in 2009. From 2019 to date, she is the president of the medical corporation, Shukindo which owns Otsuka Kampo Clinic. She is pursuing Kampo medicine from a viewpoint of general practice, anti-aging, and preventive medicine.
Kampo treatment at Otsuka Kampo Clinic

Kampo…a holistic treatment
We view the body as a dynamic system. When your body is in harmony, then you are healthy. When it isn't, then diseases or symptoms of diseases become obvious. In recent years, because of the change of a lifestyle that many modern people lead, they suffer from subclinical discomforts or conditions, such as head heaviness, cold sensation, low back pain, etc., and cannot achieve full performance everyday. Addressing and treating such subclinical symptoms are also the target of the Kampo treatments.
The traditional Kampo medicine, of which herbs originate in nature, enhances the self healing power within and encourages the body system to correct to regain its own equilibrium. When the body system becomes in harmony, the self healing power of the body alleviates diseases and/or symptoms.
We at the Otsuka Kampo Clinic also provide dietary and lifestyle guidance (YOJO) as well as Kampo medicine so our patients receive true holistic treatments.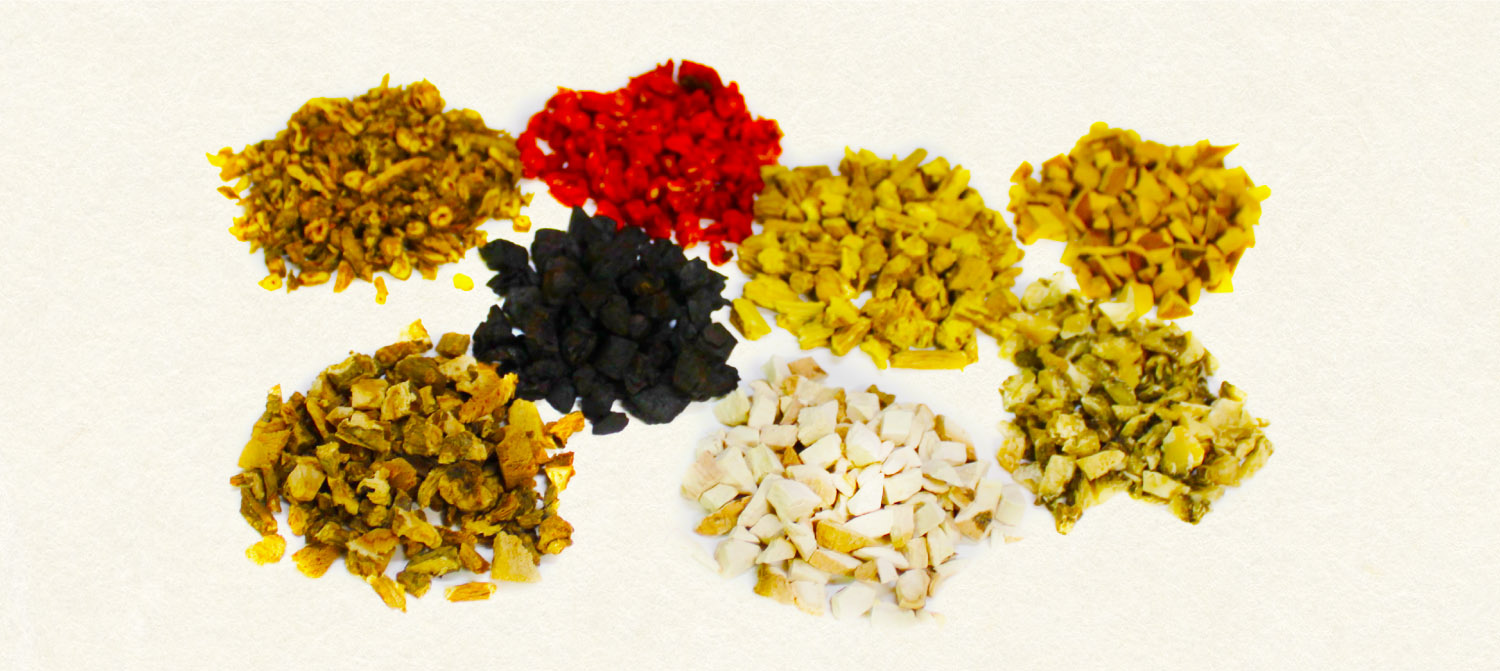 Kampo…treats many conditions
We have treated a wide range of patients, from those with common symptoms to those with intractable diseases. Many patients with autoimmune diseases such as rheumatoid arthritis, ulcerative colitis or cancer currently visit Otsuka Kampo Clinic. We continue to strive to tackle any diseases or illness coming in our way. We will not lose or give up on any illness.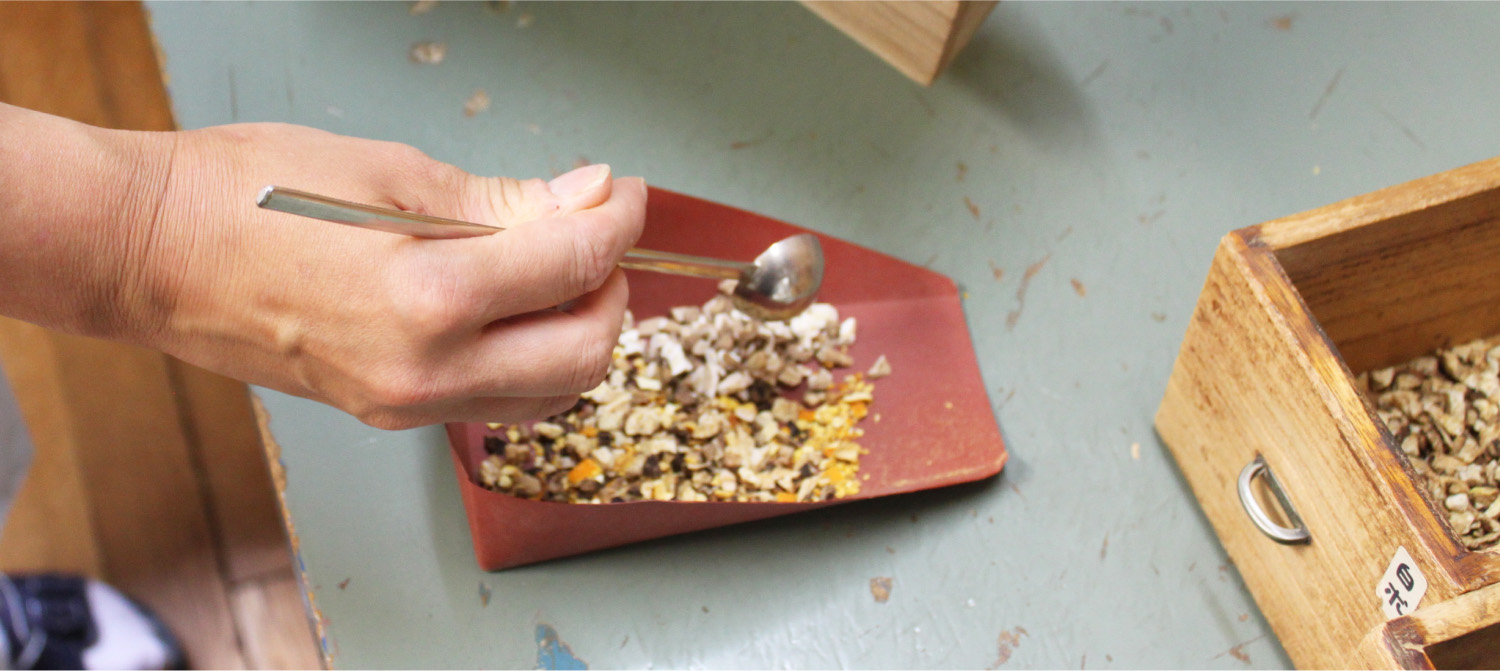 You…the patient comes first
Kampo may not be able to treat all diseases. We assess the situation so if Western medical treatment is better indicated for an intractable disease, for example, we recommend the patient to give a priority to the Western medical treatment.
Also we often combine Kampo medicine with Western medicine. For example, when a patient with cancer receives surgery, anticancer chemotherapy, and/or a radiation therapy, we prescribe Kampo medicine to alleviate the side effects of the anti-cancer treatment, aiming at a better quality of life. "Always thinking about what is best for the patient." This is Otsuka Kampo Clinic's conviction.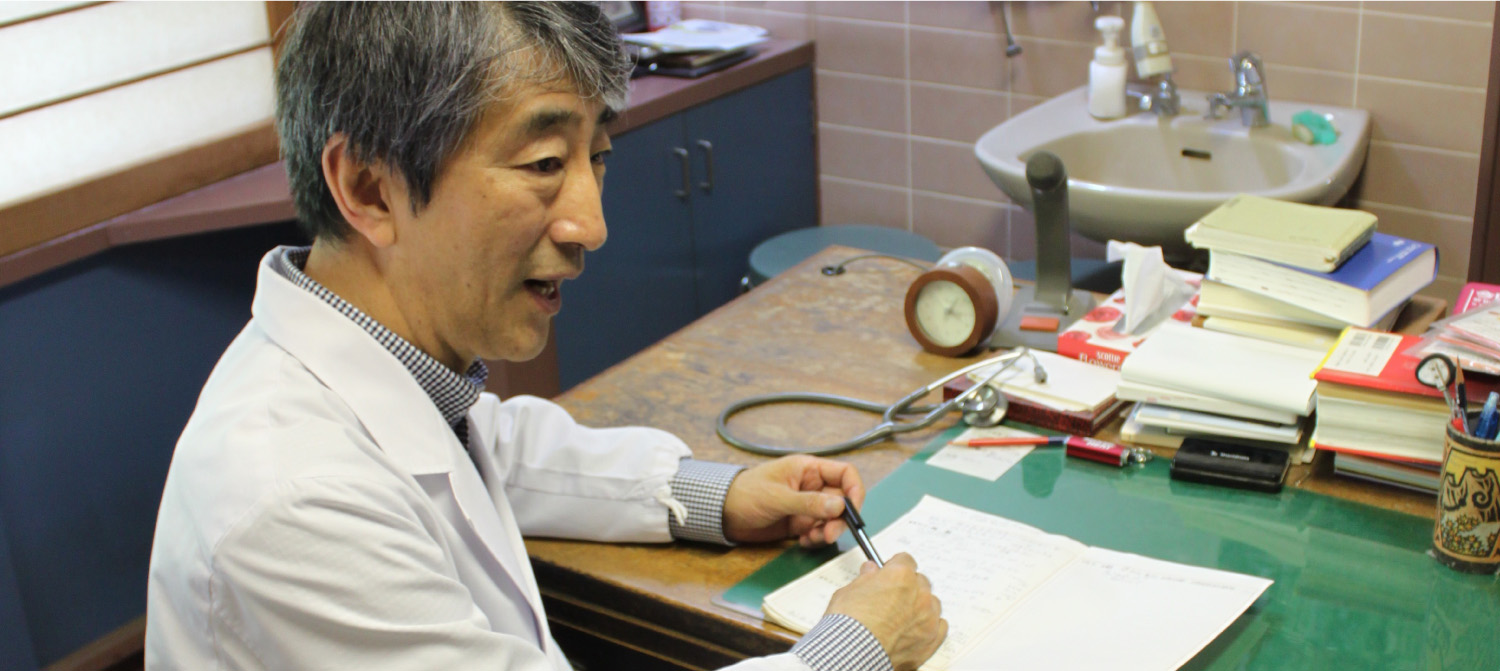 Herbs at Otsuka Kampo Clinic
The strengths of the Kampo treatment at our clinic: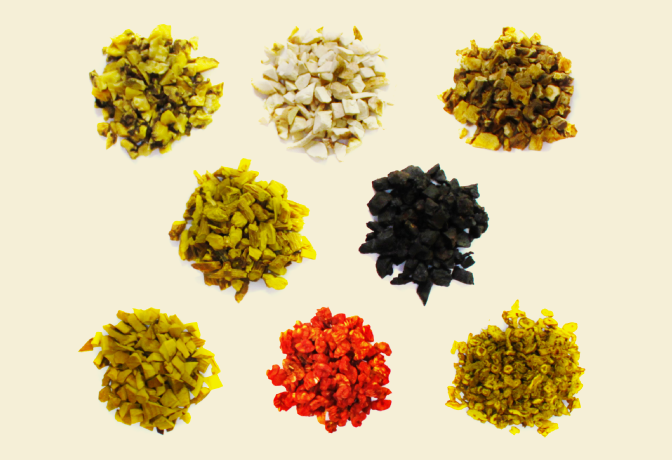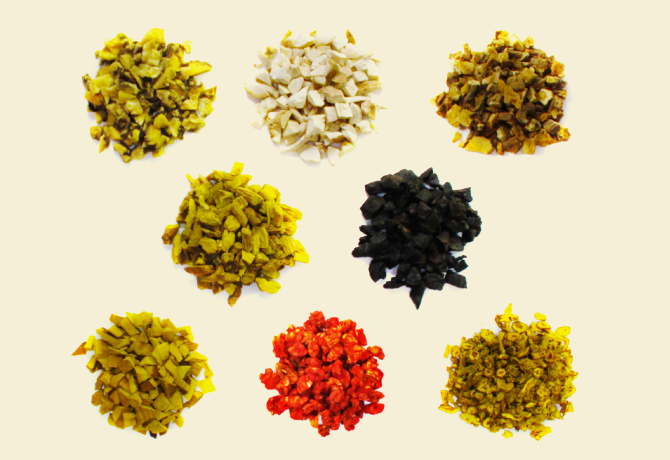 Committed to Quality Herbs:
At Otsuka Kampo Clinic, we procure the highest quality crude drugs using a long-established network of suppliers.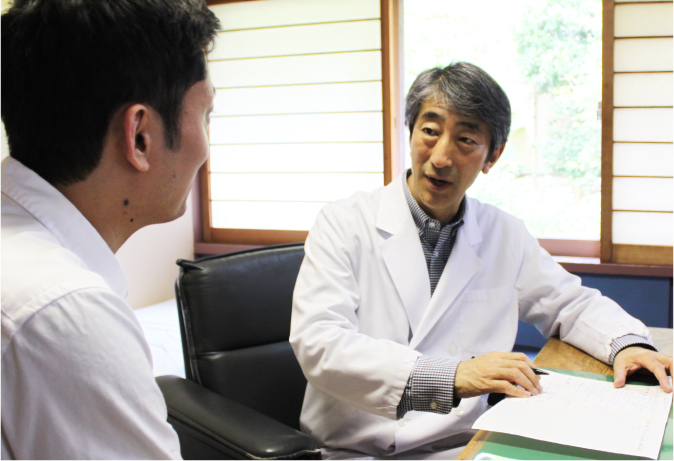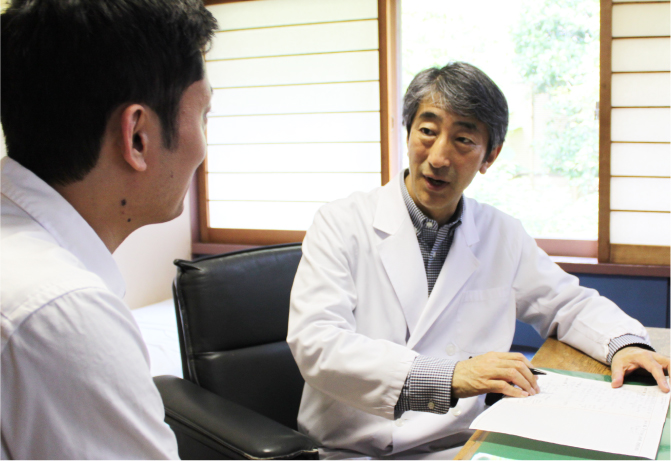 Backed with Years of Experience:
From the beginning under the master Otsuka, we treat each patient as an individual and we look for the best Kampo treatment leveraging our experience over the years.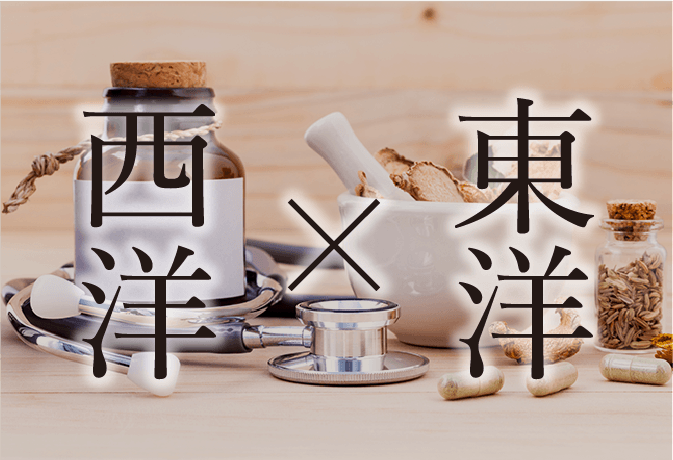 Integrated with Western medicine:
We are focused on the cure and care of each patient, and integrate Western medicine and Kampo medicine as necessary.
Consultation (Flow)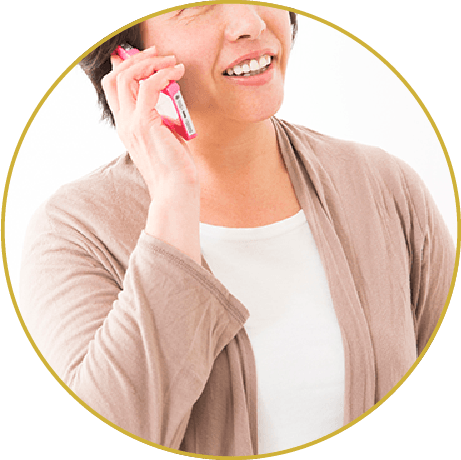 1.Appointment
It's easy to book an appointment through our appointment system by contacting the Otsuka Kampo Clinic by phone on 03-3351-7751 or emailing us at otsukakampoclinic@gmail.com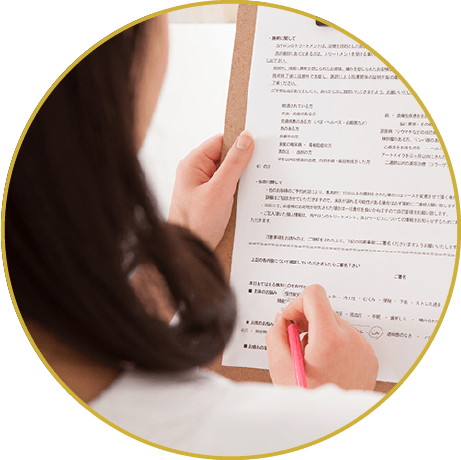 2.Reception / Questionnaire completion
When you arrive for your appointment, you will be asked by reception to fill in a questionnaire regarding the symptoms of your illness.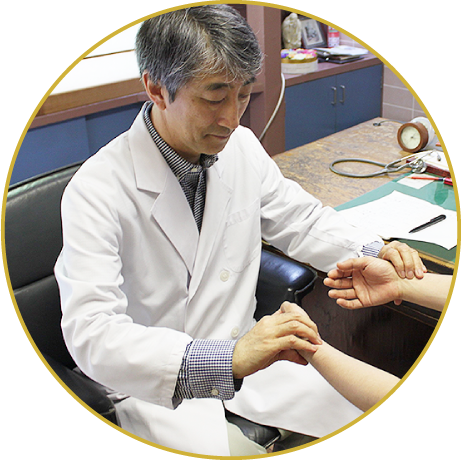 3.Medical examination
The doctor will do a traditional Kampo medical examination, a pulse diagnosis, tongue inspection, and abdominal palpation; as well as asking additional questions about the history of your symptoms.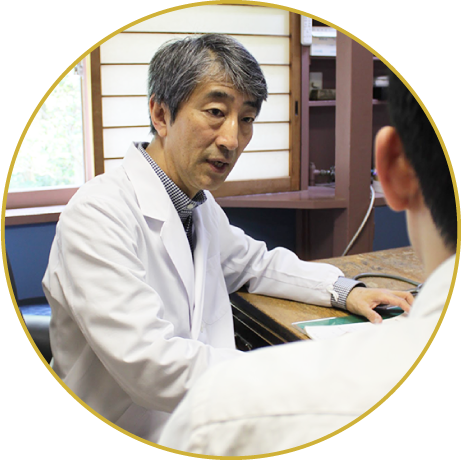 4.Determination of treatment
The doctor will determine the best treatment for you and explain the treatment approach in detail.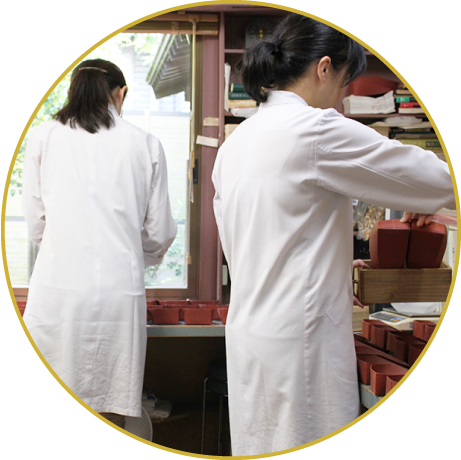 5.Prescription
You will be provided a prescription of a traditional Kampo formula. The pharmacist will prepare the formula and explain to you how to prepare and take the formula.
6.Follow-up appointment
You will be instructed as to when your follow-up appointment should be to check on your progress and any possible side effects of the Kampo prescription.
FrequentQ&A

What kinds of ailments are treated by Kampo treatment?
More


The object of Kampo treatment is a patient's whole body system. Regardless of whether a diagnosis is decided or not, an uncomfortable symptom itself is a target of Kampo treatment. Disease prevention is also a treatment target. Please feel free to contact us.

What is the difference between Western medicine and Kampo medicine?
More


Western medicine is effective when the target organ or disease is clearly identified. On the contrary, Kampo medicine is effective when the symptom is caused by the disharmony of the body system. For example, cancer treatment in Western medicine approaches the affected area directly with surgery, chemotherapy, or radiation therapy, while Kampo medicine boosts the whole immune system, or alleviates the side effects caused by Western medical therapy. For these reasons, we recommend the combination of Western medicine and Kampo medicine for a patient with cancer.

How do you take Kampo medicine?
More


Otsuka Kampo Clinic provides traditional Kampo formula decoction because decoction is suitable for tailored Kampo prescription. In addition, the quality of herbal medicines is easier to maintain. However when a decoction is inconvenient, for example, it does not fit the patient's lifestyle, or the patient travels, the patient can use other forms of Kampo medicine, like extract powder, pills, or tablets.

Can cancer be cured only with Kampo medicine?
More


Cancer is difficult to eradicate with Kampo medicine alone. We recommend Kampo medicine in addition to standardized Western anti-cancer treatment in order to boost the immune system and alleviate the side effects of Western medicine, in order to maintain a better quality of life. The physicians of Otsuka Kampo Clinic are educated and licensed in Western medicine. We always consider what is best for the patient with the choices of Western medicine approaches and Kampo medicine approaches.

Is Kampo treatment effective for body pain such as knee joint or lower-back pain?
More


Kampo medicine has a cure for pain from ancient times. Of course, physical changes due to aging may make it difficult to get rid of the pain completely. In that case, we aim to reduce the symptoms and improve the quality of life.

Are there side effects with Kampo treatment?
More


Kampo has a few side effects, even though we use natural medicines. At Otsuka Kampo Clinic, we perform careful follow-up observation so that the experienced Kampo doctor does not miss an indication of side effects.
Cooperative medical institute
Keio University Hospital
Our hospital is engaged in regional medical cooperation with Keio University Hospital. Not only complementary medicine such as Chinese medical treatment, but also the Western medicine approach, is indispensable. Since Dr. Watanabe, who is a doctor at our hospital, is also an active doctor at Keio University, we will establish an examination system and a treatment system by bridging patients with collaborative medical institutions as necessary.
For international patients living in Japan
We perform traditional Kampo medicine treatment using natural herbs.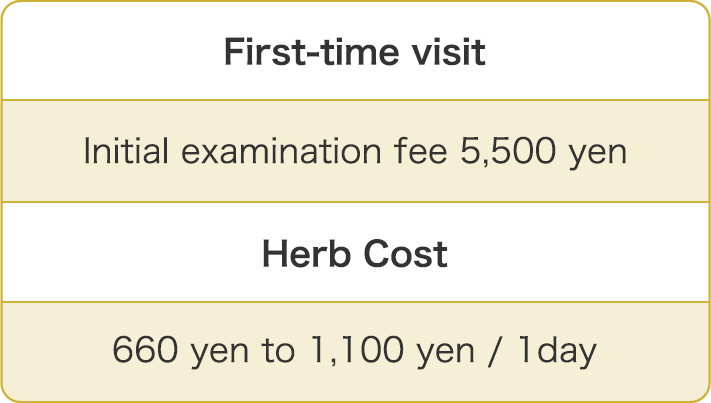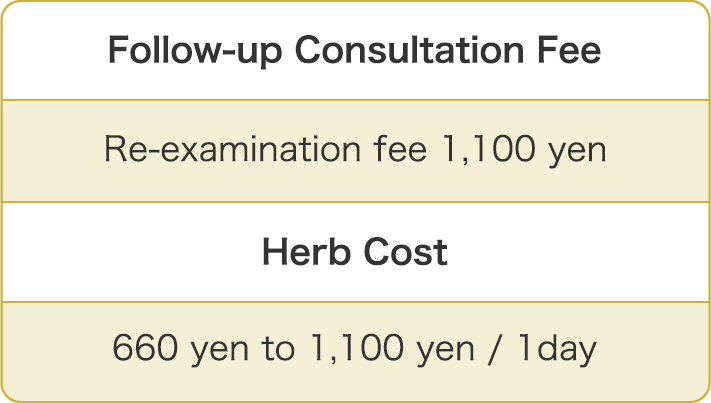 Consultation Schedule


The treatment times of our clinic are 08:30–12:30 every Monday to Saturday and 15:00–18:00 on Mondays and Thursdays.
For international patients living abroad :
Our clinic works in partnership with Emergency Assistance Japan Co., Ltd. (EAJ).
Please contact EAJ for more details.
Contact details:
International Medical Coordination Department 1,
Emergency Assistance Japan Co., Ltd.
Website: http://maj.emergency.co.jp/
Email: mj-info@emergency.co.jp
Phone: +81-3-3811-8600 (English, Chinese, Russian, Korean, and Japanese)
Access
Directions to Otsuka Kampo Clinic from Yotsuya station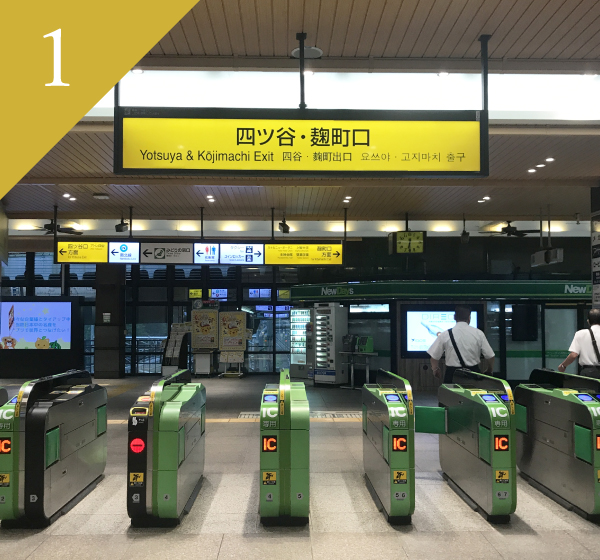 After leaving the Yotsuya and Kojimachi exit, please turn left and climb the hill on your right.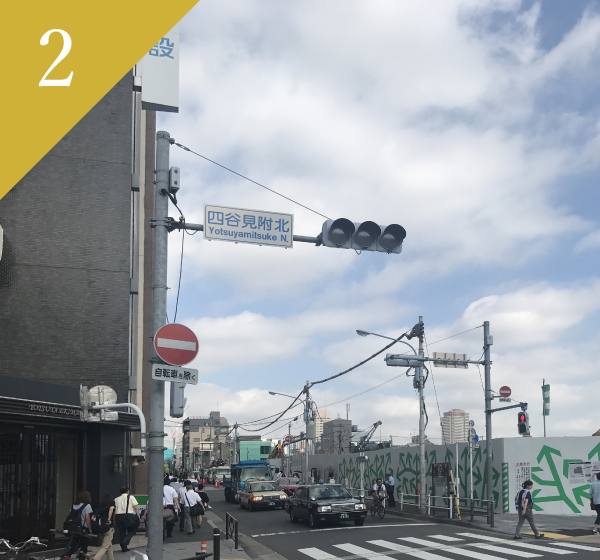 Cross the traffic light at Yotsuya Mitsuke and enter Sanei Street.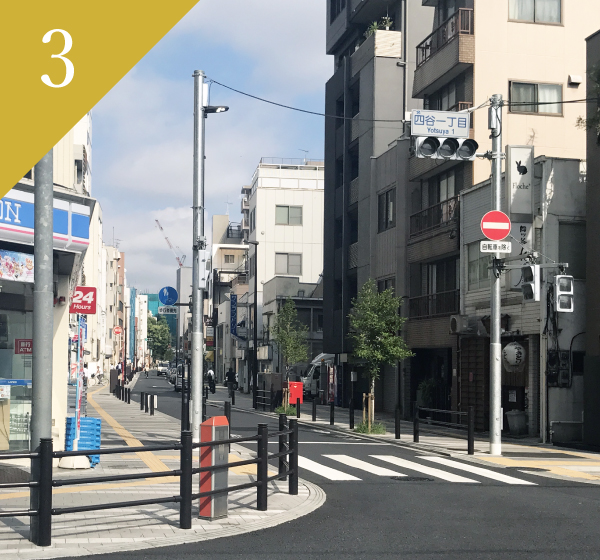 Continue straight ahead and walk for five minutes past the Yotsuya 1-chome intersection.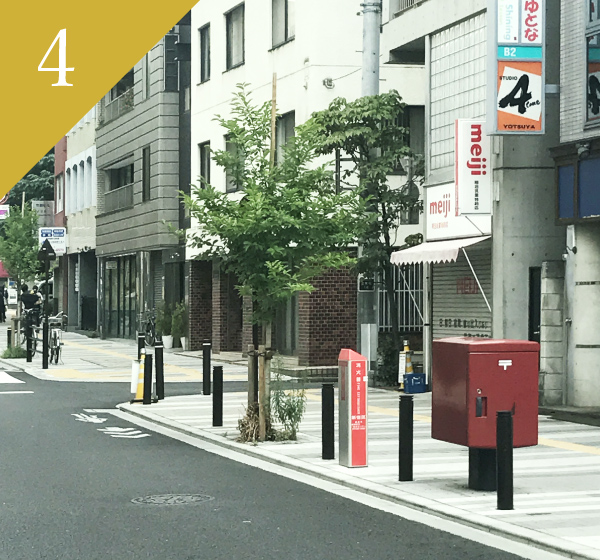 One block after passing the second traffic light, there is a sign of Meiji Dairies and a sign of Otsuka Clinic on the right, turn the corner to the right.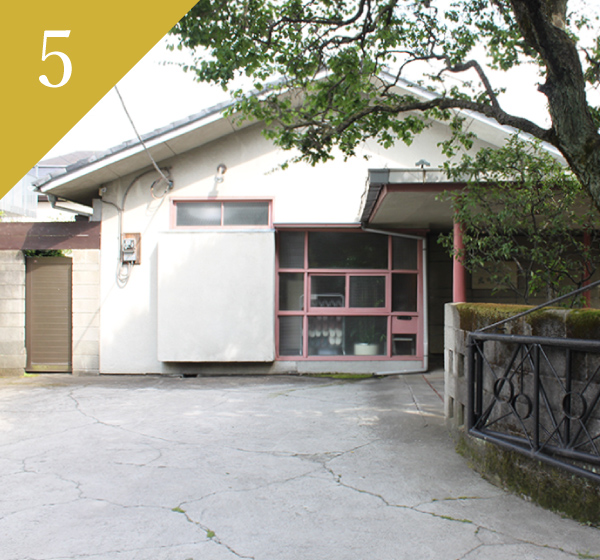 Just before the second block, you will see a house surrounded by trees on your right; that is Otsuka Kampo Clinic.
Current address of Otsuka Kampo Clinic
Name:

Otsuka Kampo Clinic



Location:

13-18 Yotsuya Saneicho, Shinjuku-ku, Tokyo 160-0008, Japan



Nearest station:

JR Chuo Line, Sobu Line "Yotsuya Station"


Tokyo Metro Marunouchi Line, Namboku Line "Yotsuya Station"


Contact
Please feel free to contact us if you have any questions regarding your symptoms or your Kampo treatment.
If you wish to book your appointment online, please fill out the form at the bottom of the page and click the "Send" button.
We will get back to you.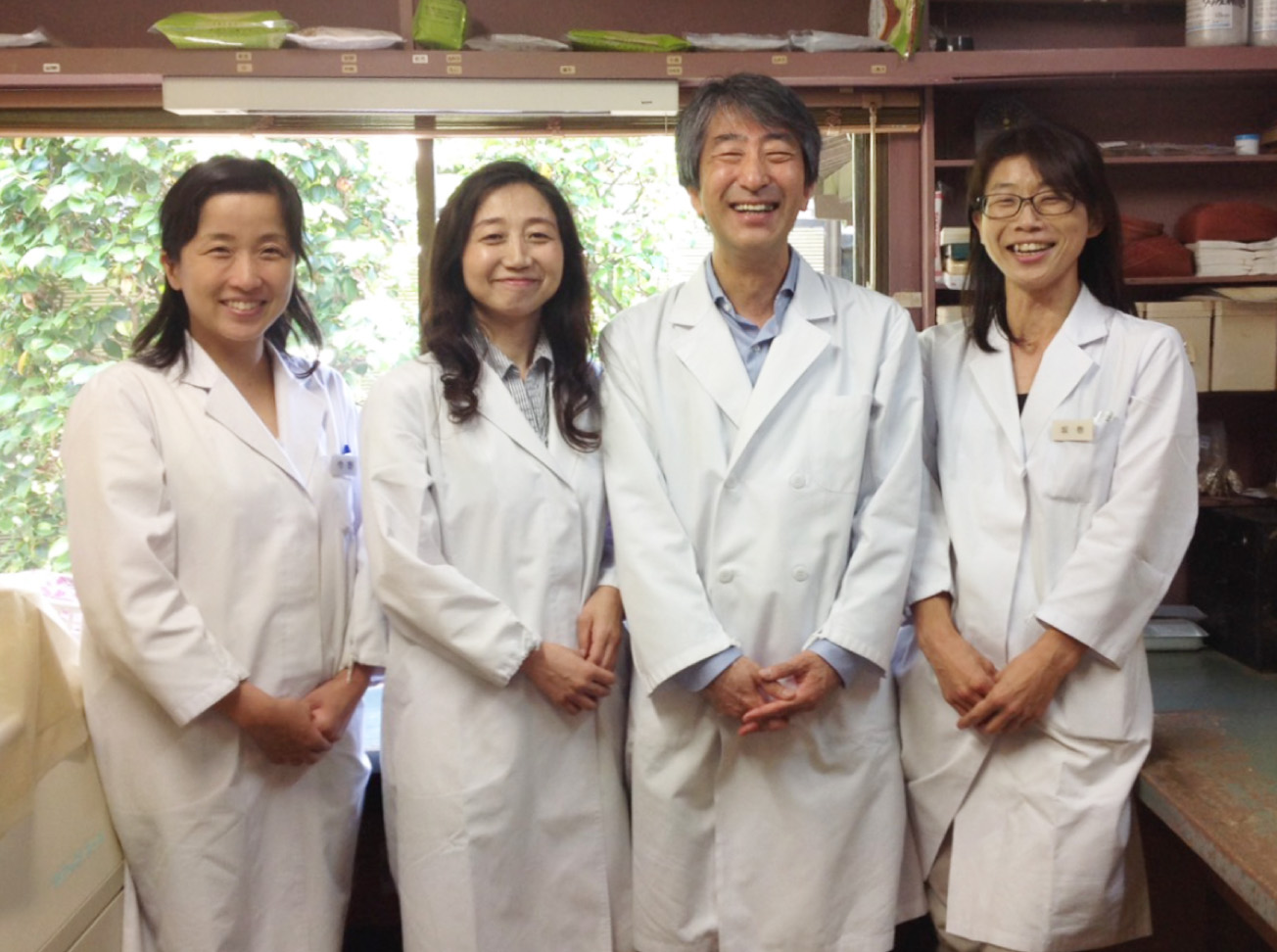 Name

required

Gender

required

Age

required

email address

required

*Please refrain from using mobile carrier e-mail addresses @ i.softbank.jp, @ docomo.ne.jp, @ ezweb.ne.jp as much as possible (as there is a risk of being assigned to spam emails).

phone number

required

Message

required




(Desired medical treatment menu, trouble, questions etc.)
Privacy protection policy
Due to the nature of medical institutions, Otsuka Kampo Clinic requires various kinds of personal information to provide medical services to patients and users. Therefore, Otsuka Kampo Clinic appropriately manages the protection of personal information of the patient and the user and ensures that the staff and related personnel are well informed. We try to protect personal information as much as possible.
1.Dealing with personal information
At Otsuka Kampo Clinic, we limit the use of personal information to the range of medical treatment and clinical management. We will notify patients and users about the purpose of use in advance and use them after obtaining their consent. When using medicines beyond the scope of the original purpose of use, we obtain consent from patients and users, except in cases where it is used after being anonymized (processed so as not to be able to identify an individual) and in accordance with the provisions of laws and regulations.
2.Compliance with laws and regulations
We will comply with Japanese laws and regulations, personal guidelines and other norms regarding personal information protection.
3.Safety management
Otsuka Kampo Clinic prevents unauthorized access to personal information of patients and users, loss, destruction, falsification, and leakage, and strives for safe and accurate management.
4.Contact
If you have any questions, you can ask us via email from this web page.
5.Improving the mechanism of personal information protection
Otsuka Kampo Clinic will continuously review and revise the personal information protection system.
copyright©2017 Otsuka Kampo clinic All rights reserved.